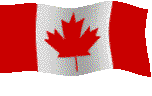 CB Blowers
---------- Heat Exchangers -----------


CB Blower / Heat Exchangers is a supplier of all types of air-to-liquid, air-to-air, liquid-to-liquid heat echangers.

---
---
CB Blower / Heat Exchangers also carries lines of light duty commercial heat transfer equipment.
For competitive quotations click here:

Air Handling Fans, Air Handling Blowers, Ventilation Fans, Ventilation Blowers, Vent Set Fans, Vent Set Blowers, Aerospace Fans,
Aerospace Blowers, Agriculture Fans, Agriculture Blowers, Air Pollution Control Fans, Air Pollution Control Blowers, Asphalt Fans,
Asphalt Blowers, Automotive Fans, Automotive Blowers, Car Wash Fans, Car Wash Blowers, Cement Fans, Cement Blowers, Chemical Processing Fans,
Chemical Processing Blowers, Clean Room Fans, Clean Room Blowers, Coal Fans, Coal Blowers, Dust Collection Fans, Dust Collection Blowers,
Ethanol Fans, Ethanol Blowers, Fertilization Fans, Fertilization Blowers, Food and Beverage Fans, Food and Beverage Blowers, Foundry Fans,
Foundry Blowers, Glass Making Fans, Glass Making Blowers, Glass Fans, Glass Blowers, Manufacturing Fans, Manufacturing Blowers, Marine Fans,
Marine Blowers, Metals and Mineral Fans, Metal and Mineral Blowers, Mining Fans, Mining Blowers, Nuclear Fans, Nuclear Blowers, Paper production
Fans, Paper production Blowers, Pulp Production Fans, Pulp production blowers, Paper and Pulp Fans, Paper and Pulp Blowers, Petrochemical Fans,
Petrochemical Blowers, Pharmaceutical Fans, Pharmaceutical Blowers, Printing Fans, Printing Blowers, Power Generation Fans, Power Generation Blowers,
Recycling Fans, Recycling Blowers, Steel Fans, Steel Blowers, Steel Fabrication Fans, Steel Fabrication Blowers, Textile Fans, Textile Blowers,. Sales of industrial Canada Blower high pressure blowers and venilating fans. Engineering of high temperature ventialtors, Canada Blower process pressure blowers, ring pressure blowers; industrial, process and commercial ventilating fans. Industrial and Commercial Fans, Blowers and Ventilators, Canada Blower MakeUp Air Handling Units, Louvers, Dampers, Heating and Cooling Coils, Air Curtains.