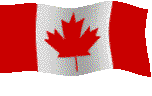 CB BLOWERS
-------------- Fans & Blowers -----------

Canada Blower centrifugal and axial air handling fans, blowers, ventilators; belt and direct drive fans; single-width and double-width blowers; Canada Blower Airfoil fans; Pressure Blowers.
CB Blowers is the engineering representative for Chicago Blower, American Coolair Fans, Illinois Blower, Industrial Gas Engineering and ILG Fans. We also have access to all the other leading fan, blower and HVAC names through through sub agent agreements and co-operative relationships.

Our focus is servicing Industrial and O.E.M. customers with both process fans and blowers and general ventilation Fans. Often, we can save you money by assisting with the right fan selection and the lowest energy use. Dependable & efficient fans, built to last.
---
Chicago Blower Company
---

Chicago Blower Company is a world leader in the manufacture of fans and blowers for industrial and commercial applications. The company offers one of the most comprehensive lines of air-moving equipment including material-handling fans, stainless-steel fans, pressure blowers, FRP fans, high-temperature fans, propeller fans, and axial-flow fans. Chicago Blower products are marketed globally through a network of sales engineers with extensive experience in process and HVAC applications.
---
American COOLAIR
---

American COOLAIR has been manufacturing propeller fans since 1928 and have recently purchased ILG. ILG is known for its centrifugal products. As a result, a wide variety of propeller fans up to 84" in diameter, axial fans, upblast and recirculating roof exhausters, spun aluminum domed centrifugal roof and wall fans, square body inline centrifugal fans, and gravity vent sets are available from one manufacturer, at very competitive prices with a four week delivery. American COOLAIR is known for its unique "static shaft" design - propeller assembly with shaft and permanently sealed bearings. The "static shaft" replaces the conventional shaft, bearings and fan sheave with an integral bearing and fan sheave mounted on a fixed steel stub. This means a lower initial cost, lower maintenance and operating costs, a B10 bearing life in excess of 1,000,000 hours, and minimal replacement costs.
Click here for complete product listing:

---
ILG Fans
---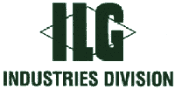 ILG is a manufacturer or spun aluminum fans and ventilators such as up- blast roof exhausters, "mushroom-" type roof ventilators, and wall exhaust fans. In cooperation with American Coolair Propeller Division, they recently introduced a unique "static shaft design" on all spun aluminum ventilators. As a result, B10 bearing life of 1,000,000 hours is reached, making ILG fans literally "maintenance free." Other ILG fan products include: square body in-line centrifugal fans, forward curved filtered roof supply fans and gravity ventilators.
Click here for complete product listing:

---
Illinois Blower
---

Illinois Blower expertise includes gas-tight and zero-leakage fans and blowers, special sound and critical sound requirements, special materials - corrosion resistant / abrasion resistant / high strength and super alloys, high temperature applications, spark resistant construction, code welding, API specifications, steam jacketed fans, insulated fans and other custom air-handling applications.
Our focus is fans and blowers and we offer both competitive pricing and superior quality...Value. We appreciate any opportunity to quote and we trust you will enjoy our friendly service.
Click here for complete product listing:

---
Industrial Gas Engineering

---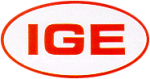 IGE offers a complete line of high temperature fans and blowers up to 2200 degrees F. to meet all of your requirements. Custom, as well as standard designs are available for all temperatures and atmospheres, including vacuum blowers.
For competitive quotations, click here: