Flaktwoods, Woods, MK Plastics, Robinson Industrial, Garden City Fan, Loren Cook, Jen-air, Jenn Fan, Aeroflo, Grainger, Greenheck, Kice Fan, Barron Industries, Canada Fans.
CB BLOWERS

PRODUCTS

Fans and Blowers

---

Illinois Blower

---

Pulp and Paper Industry

Severe, corrosive Pulp and Paper environments require rugged, well built equipment. Whether you need a blower to handle non-condensable gases, sulfur dioxide or for other process and conveying needs, contact us to provide a durable, dependable unit for your specific application.

High-Tech/Research & Development

Research and Development applications frequently demand critical parameters such as absolute zero leakage (hermetically sealed) or the ability to handle wide pressure and temperature extremes. Whether you are working with cryogenic temperatures down to -300 degrees F or at system pressures above 120 PSIG, Illinois Blower has the experience to meet your needs.

Pollution Control/Environmental System

Illinois Blower designs and builds fans for critical Pollution Control requirements; especially in harsh corrosive environments. We have experience with steam jacketed blowers for sulfur service, special alloy units for very corrosive gases and gas tight, zero leakage blowers for critical containment applications.

Power Generation Industry

We understand that expensive down time cannot be tolerated. Illinois Blower manufactures reliable, heavy duty, low maintenance, forced and induced draft fans, cooling blowers and ventilation fans specifically for the Power Generation industry.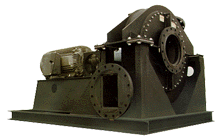 Petro-Chemical Industry
Illinois Blower provides a wide range of heavy duty centrifugal blowers to the Petro-Chemical industry. Typical applications include fans for gas tight sulfur and benzene service, co-generation duty or high temperature induced draft use. We can meet stringent end user and API specifications.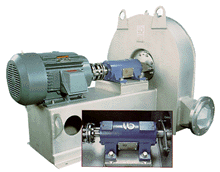 Our Custom Uniblock Bearing
As part of Illinois Blowers commitment to excellence, we have designed our own heavy duty Uniblock bearing specifically for blower requirements. This unit, when used in critical applications, can extend bearing life, reduce vibration and eliminate bearing misalignment. For increased reliability, provisions exist to add vibration and speed monitors, temperature detectors or internal space heaters.



More

TYPICAL INDUSTRIES / APPLICATIONS:



Aerospace, Agriculture, Air Pollution Control, Asphalt, Automotive, Boilers, Brick, Cement, Chemical, Coal, Composting, Ethanol, Foundry, General Manufacturing, Glass, Industrial Processes, Metal & Minerals, Mining, Nuclear, OEM, Petrochemical, Pharmaceutical, Power Generation, Pulp & Paper, Recycling, Textile, Water Treatment

For competitive quotations, click here: