CANADA BLOWER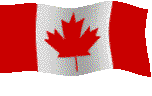 Manufacturers and distributors or industrial, process and commercial ventilating equipment.
We supply heavy duty industrial and commercial fans, blowers, high pressure blowers, ventilators, high temperature fans, high capacity blowers, combustion blowers, dust collection fans, blower air knives, roof exhaust and supply fan ventilators.

Sizing Kitchen Exhaust Fans: when sizing an exhaust fan for the kitchen, you have to take into account the location of your kitchen cooking range (if without range hood) or the size and location of the range hood if there is one. Here are the recommended CFM ratings for kitchen range hood exhaust fans: Generally speaking, for every 10,000 BTU of the range, it is recommended a minimum of 100 CFM. So if your range is rated at 50,000 btu's, you would consider getting a fan with at least 500 CFM.